Pamakane Pico: Floral Artist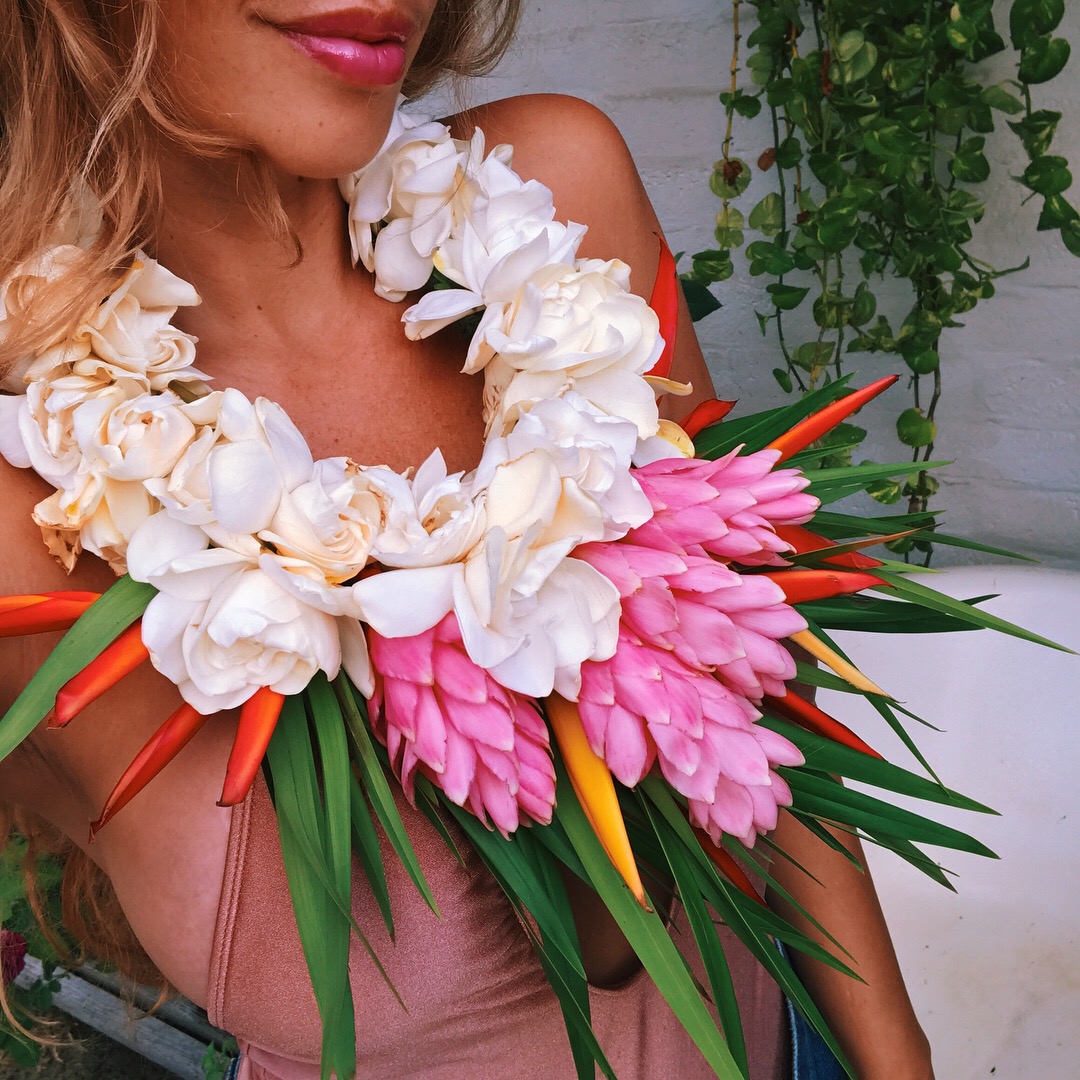 WHERE DO YOU GATHER YOUR FLOWERS? ARE THEY LOCALLY GROWN (NATIVE)?
I try to use as many locally grown flowers as possible. I grow my own flowers to use as well.
TELL US A LITTLE ABOUT YOUR FAVOURITE ISLAND CULTURE?
I love all of the Polynesian cultures. Each region has a different style but all are similar with the tradition of leis.
DO YOU HAVE A MEMORABLE, TRAVEL-BASED EXPERIENCE TO SHARE?
My five-week travel venture around Europe in 2017 was amazing! The best thing was that we left our plans open as we went and it worked out so well. We went to eight countries and 17 cities in five weeks! My favourite moment was an Icelandic sunset. It was the most amazing thing I've ever seen in my life.
IF YOU COULD BE WORKING ANYWHERE IN THE WORLD, WHERE WOULD YOU CHOOSE?
There is nothing like home and I am so blessed to be able to work where I do. But, if I could pick somewhere else I would say Switzerland. I was there recently and it was so amazing. Flowers were growing all over the place, which was a dream for me. It is so beautiful there.
HOW DOES CULTURE, ART OR TRAVEL MAKE YOU FEEL?
Culture, art and travel make me feel alive.
WHERE DO WE FIND YOU?
We have a studio in Kailua but it is not open to the public. We do orders only. We have a Hibiscus Tub that can be rented out for special occasions too.
BUY A PRINT
SHIBUI PAPER PLANES no.6 | Published by SHIBUI & CO.